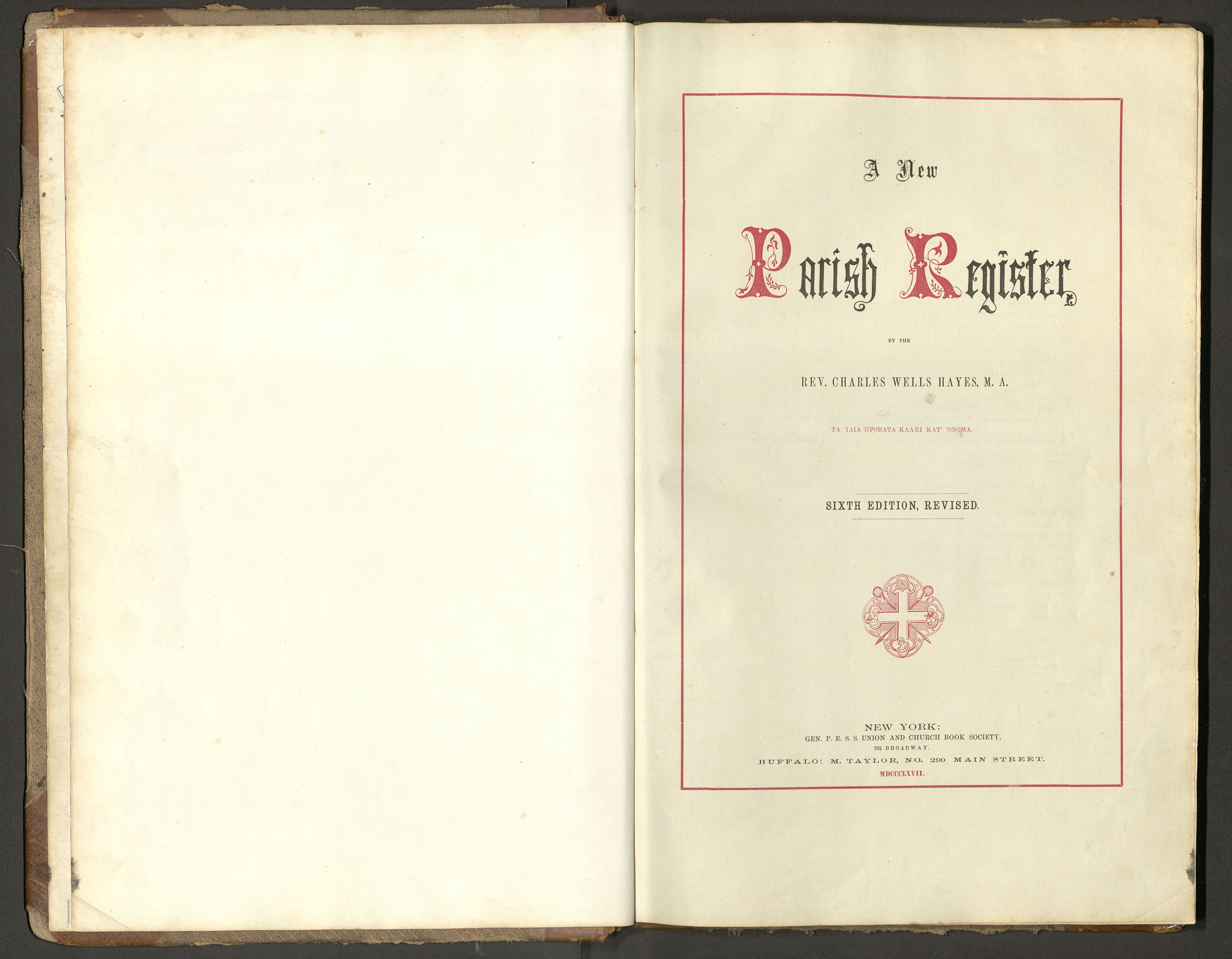 Transcription Modernized:
A New
Parish Register
by the
Rev. Charles Wells Hayes, M. A.
TA 'IDIA PROBATA KALEI KAT' 'ONOMA.
Sixth Edition, Revised.
New York:
Gen. P. E. S. S. Union and Church Book Society,
762 Broadway.
Buffalo: M. Taylor, No. 299 Main Street.
MDCCCLXVII.
Subject Headings:
Church records and registers --Virginia-- Williamsburg.